On any beef operation, there is one clear and absolute rule – all cows must raise a calf to weaning.  That's her job.  That's why she exists.  If she "comes up open" or "doesn't settle", meaning, she's not pregnant, she needs to go some place else.  Same if her calf dies.  It costs quite a bit of money to carry an "open" cow or one that lost her calf, and you won't stay in the cattle business for very long if you don't get those girls off the payroll quick.
For some cows, particularly show cows, there's a loophole.  They rule says they have to raise a calf – the rule doesn't say that it has to be their own calf.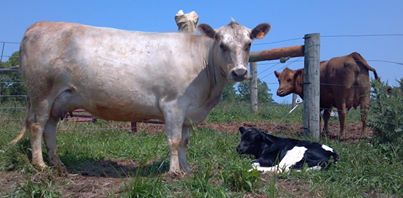 Here's Marlaina's first show cow, Dixie, showing off her Holstein bull calf, in 2012.  She's obviously very proud of her calf, in spite of the fact that the cow behind her is snickering at the whole thing.  Dixie's own calf was born dead, and the neighbors at the dairy supplied us with this calf, who was "grafted" onto Dixie.
A few weeks ago, Emma's calf was born dead.  And here's Emma, with her Simmental-Angus heifer calf, a twin that came from another neighbor.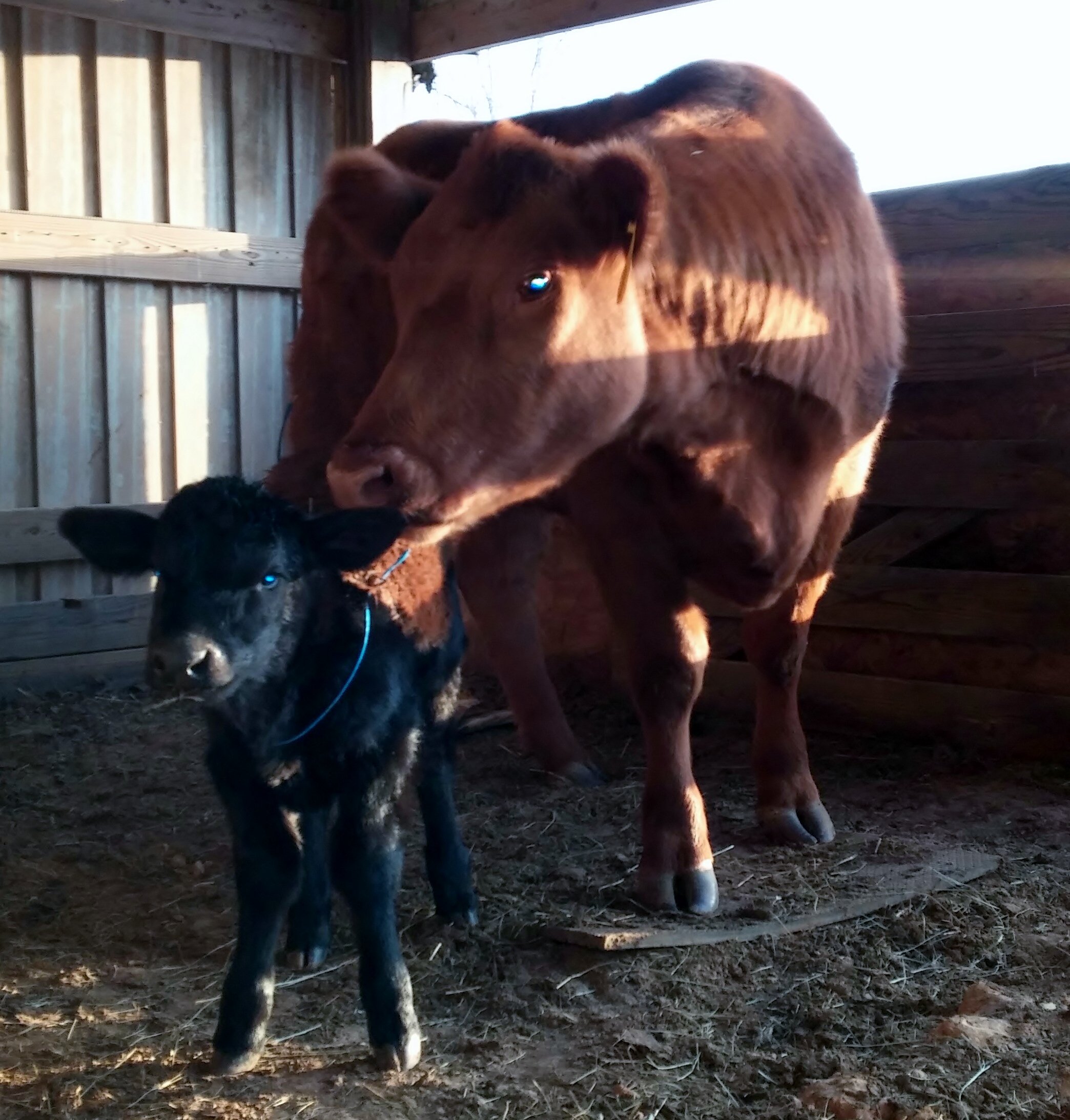 Grafting calves isn't easy – in fact there are few things in farming that are more frustrating – but it sometimes works.  Details tomorrow in Legal Loopholes – Part 2.